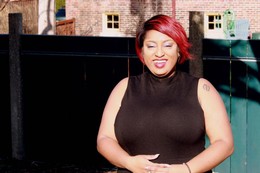 About LaQuasha Logan
Thanks for visiting my Portfolio. I am a High School English instructor with aspirations of moving into school leadership. I hold a Bachelor's of Arts Degree in English from Fisk University (2012), a Master's of Arts Degree in Women and Gender Studies from Loyola University Chicago (2014) and an Education Specialist Degree (Ed.S) in Education Administration from National Louis University.
In my work, I focus strongly on culturally relevant pedagogy and leadership in schools, and provide professional development for school staff. I also have experience as Response to Intervention (RtI) coordinator and Activities Coordinator.
I am also published on Blavity.com and other online sources where I write about black culture and feminism.
I'm creative
I'm hard working
I'm passionate
I'm ready to lead